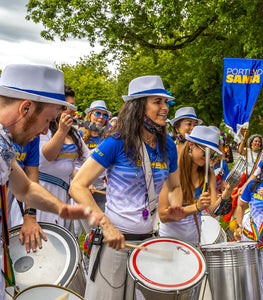 Are you also passionate about Samba and Brazilian music? Go Samba exists to support the Brazilian percussion community with authentic samba drums direct from Brazil. Owning your own instrument can powerfully change your relationship to the music. Especially when you know it is from artisan instrument makers in Brazil. Until now it has been difficult to find real samba drums here in North America. Go Samba is here to change that. Happy Shopping! ~Courtney Danley
Photo credit Angela Potter
Buy Drums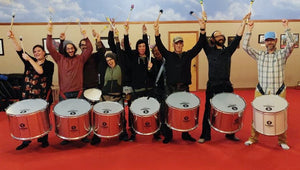 Happy Customers!
Samba Ja! in Eugene Oregon with their 7 new Timbra surdos that they custom ordered from GoSamba.net.
Contact Us
Learning Resources
---
This post was created as a resource for Brazilian teachers teaching here in the US as well as English speaking learners. Words that you won't find on Duolingo. I recorded myself...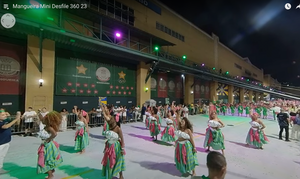 Mini Desfiles at Cidade do Samba Two weekends ago Cidade do Samba had a little preview show of the Grupo Especial parades that will happen in the Sambodromo next February....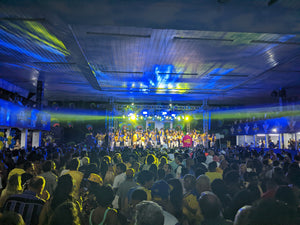 *The following are my personal observations.    Unidos da Tijuca at their Samba enredo final.  When I arrived in Rio in mid October the samba schools were in the middle...
Go Samba sponsors Troféu Bateria
Part of the mission of Go Samba is to give back to communities and artists who make this music. We are happy for the opportunity to sponsor Troféu Bateria. Rio's beloved bateria trophy award system.